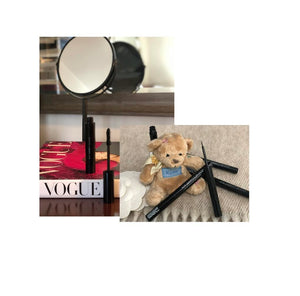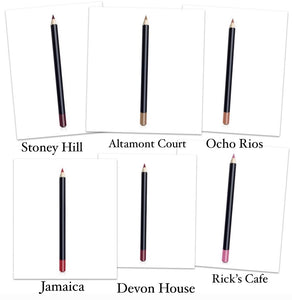 Kim Jarrett Beauty Lip Definers
Need some defined lips in your life? Look, feel and discover your best with forward clean products at Kim Jarrett Beauty. Our beautiful lip definers will show off your natural elegance and help you define and create your favorite lip look!
Cruelty free 🐾 & organic 🍃 sustainability is core at KimJarrettBeauty
No parabens. No sulfates. No Compromises.
Kim Jarrett Beauty
Clean luxury beauty brand by Kimberley Jarrett.
Kim Jarrett Beauty products have a correlation to the places in Jamaica, W.I. For example, Kingston is the heartbeat of Jamaica and what other is a bold go-to color, hence why red is named Kingston.
Port Royal was know for pirates, treasures and riches. The color purple is often associated with royalty hence why it's called Port Royal. 

Dunn's River Falls is a favorite attraction, not only to tourists but to locals alike. The falls is known for spring water rich with calcium carbonate. Our unisex lip balm has active ingredients plus antioxidant-rich moisturizing elements which is how it's gotten it's name.
All the names of the products have a lot of thought, meaning and originality behind it along with the natural ingredients that are incorporated. Kim Jarrett Beauty isn't only about enhancing your natural beauty but about clean sustainability. Why not help lessen your carbon footprint while looking your best?!
All products are made in Canada 🇨🇦 Packaging made in Las Vegas, Nevada!
~ Touch the culture... 🇯🇲
Our registered office is 2222 Flatbush Avenue #340812, Brooklyn, NY 11234
kimjarrettbeauty@gmail.com